Voyage from Harlingen to Hamburg - Jan Huygen
Cruise overview
Sailingarea
Waddenzee | Wattenmeer | Wadden Sea
Embarkation
30-4-2020
20:00
Harlingen
Debarkation
6-5-2020
16:00
Hamburg
Costs
475,00
Capacity
12
Currently 9 available!
availability subject to change
Complete reservation
A 6-day trip from Harlingen via the Dutch and German Wadden Sea to the German city of Hamburg. On Friday here starts the Hamburger Hafengeburtstag (Hamburg Port Anniversary - a maritime Event).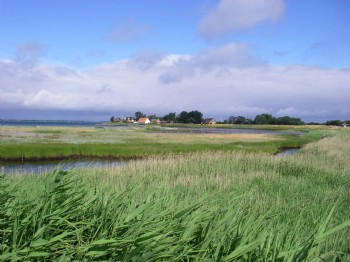 A journey for people who love a bit of adventure. During the longer distances, you'll be part of the crew and actively help sail the ship. Under the supervision of the experienced crew, you'll run your 4-hour shifts and then enjoy your 8-hours rest.
The itinarary depends on the weather and the tide.

Because the daily distances are always weather, wind and / or tide dependent, flexibility is a condition.
Together with our guests we sail the ship and take care of the general housekeeping on board.
We take dietary requirements into account as much as possible, please let uw know by booking.
Prices per person
| | |
| --- | --- |
| Shared cabin | EUR 475,00 |
| Shared twobed cabin | EUR 522,50 |
| Private cabin | EUR 712,50 |
Included:
Accommodation in your booked category
Fullboard, including coffee and tea
Harbour fees and fuel costs
Not included:
Beverages on board
Transfers to Harlingen and from Hamburg
Personal expenses
Travel insurances
Complete reservation
Click here how we manage your personal data